ISWI Newsletter - Vol.5 No.71
14 June 2013
Dear ISWI Participant: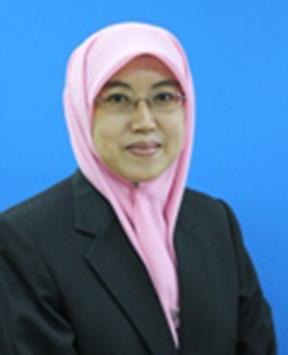 Professor Mardina Abdullah, of UKM in Malaysia, has been involved in some SID development programs to develop SuperSID monitors to be constructed and used by Malaysian high school students. In the attached pdf are a photo of her and two associated papers in this area of work. This is true "capacity building in action".
It is expected that more information will come from Malaysia to discuss SID-related space weather capacity building.
However, I continue to be disappointed about the dearth of space weather science and education news from Africa. There is much going on in Africa, but it is not being documented so that others can see what is going on. Hence, perhaps, not much is taking place in reality.
Cordially yours,
George Maeda
Editor of ISWI Newsletter
(1) SID developments in Malaysia (SID is an ISWI array instrument) 1 272 KB pdf, 12 pages, (click

)
Webmaster Notes: Attachment has three parts: (1) Photo of Prof. Mardina Abdullah (see above) and two articles:
(A) Mardina Abdullah, Badariah Bais et.al, Development of UKM-SID teaching module for space science education, International Forum on Engineering Education 2012 (IFEE 2012)

(B) Wong Pik Wah, Mardina Abdullah, Alina Marie Hasbi, Siti Aminah Bahari Development of A VLF Receiver System for Sudden Ionospheric Disturbances (SID) Detection

Webmaster Notes: (July 12, 2013) Both articles (above) were removed from our site at the request of Professor Mardina Abdullah. They were published in the two conferences (IEEE-APACE2012 www.utem.edu.my/apace2012/ and IFEE2012 www.ifee.com.my/). or .
If you want to read the original newsletter, click here.